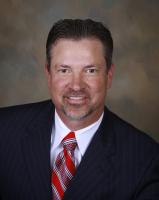 David T. Hornsby is an attorney who limits his practice to estate planning, probate, and litigation involving personal injuries, probates or trusts.
Mr. Hornsby's estate planning practice includes the preparation of revocable and irrevocable trusts, Powers of Attorney for Financial Management, Advanced Healthcare Directives and Last Wills and Testaments, as well as many other advanced techniques designed to limit estate taxes for more affluent clients.
Mr. Hornsby is also an experienced litigator. Mr. Hornsby has tried many civil jury trials involving personal injuries to verdict and has handled hundreds of civil disputes through arbitration and mediation. Mr. Hornsby has achieve great success obtaining fair settlements and jury verdicts for clients injured through no harm of their own. Mr. Hornsby prides himself upon only taking clients with legitimate injuries. If Mr. Hornsby agrees to represent you, he will work extremely hard to get you a fair settlement. Unfortunately, many times insurance companies refuse to negotiate in good faith and offer low-ball amounts to settle legitimate cases. In these circumstances, Mr. Hornsby will take a case to trial and again work extremely hard to insure that you are fairly respresented.
In the past, Mr. Hornsby has represented several insurance companies, including State Farm, Farmers, CSAA, and Mercury Insurance Company. With respect to personal injury clients, Mr. Hornsby now works exclusively for plaintiffs. Mr. Hornsby's litigation background, especially involving trust and probate litigation provides his clients with invaluable experience when it comes to drafting a safe and effective estate plan. His litigation experiences are shared with his clients to give them examples on effective and ineffective trust language. He provides clients with a multitude of estate planning options for any client goal. Mr. Hornsby's main goal is to prepare an estate plan that will not result in costly litigation that often greatly diminishes the size of the family estate.
Mr. Hornsby has been a resident of Contra Costa County for over 30 years. He is a member of the State Bar of California and the Contra Costa County Bar Association . He is also a member of the Estate Planning, Probate and Trust and Estates sections of the Contra Costa County Bar Association. He currently resides in Clayton with his beautiful wife, Deborah, and their three children, Natalie, Jack and Mason. Both Jack and Mason, like a significant number of children today, have autism. Mr. Hornsby encourages all families with special needs children to create special needs trusts to insure that their special needs child is not prohibited from receiving public benefits like SSI.
Mr. Hornsby is a graduate of Santa Clara University, School of Law. Before receiving his law degree, Mr. Hornsby received his B.S. degree in Chemistry, with honors, from the University of California, Berkeley.
Mr. Hornsby strives to provide the highest quality legal services at an affordable price. All initial trust and personal injury consultations are free. To schedule an appointment please contact him at (925) 938-0883.